ARTIST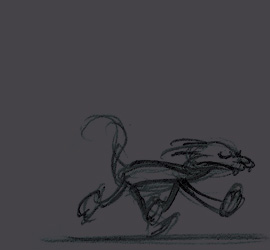 Kim Arndt is a New York born artist with over ten years of experience in animation storyboards, illustration and comics. She holds a BFA from the School of Visual Arts and an Emmy award for her work on the PBS show "Word World".
Her clients have included MTV, Cartoon Network, Adult Swim, Disney, Nickelodeon, DC Comics and PBS. She currently lives in Los Angeles with her
better half
and three very spoiled cats.
RESUME (PDF)
.
LINKEDIN
CONTACT: KIM.ARNDT (AT) GMAIL (DOT) COM
ADDITIONAL WORK
MoonDog:
A funny animal web comic about a delusional slacker.
DeviantArt:
An archive of drawings & sketches.